Whether it's repairs or from-scratch custom metal structures, at Wagner's Fabrication we can offer a solution that will solve any of your needs. Our experienced team of certified welders can work with all types of steel as well as specialty metals, alloys, aluminum, and more.
Additionally, we can provide a full range of metal fabrication services beyond just basic welding. We work closely with our clients in the fabrication design process and in most cases can provide valuable experience and incite.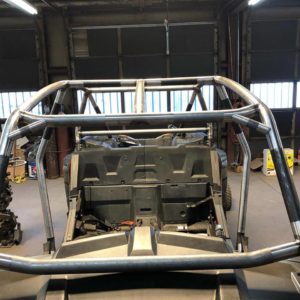 Our metal fabrication team has decades of experience servicing the mid-west, Colorado and the Colorado Springs region with welding, and we believe in treating each of our clients like the individuals that they are. We specialize in providing custom solutions for any metal fabrication need, whether you need us to come to you to provide solutions on site or need us to create a project in our fully-stocked shop.
While we have more than 50 years combined experience in all facets of welding and metal fabrication, we also look to the future. Our fabrication service is on the cutting edge of technology, and we utilize the best techniques to ensure that every project is finished as soon as possible and with the highest quality results.
Simply put, we believe in excellence and we bring that to each fabrication job we tackle. If you need welding or fabrication in the Colorado Springs area, our team can help. Don't hesitate to contact us to learn more about our services and what we can do for you.